Plenary Speaker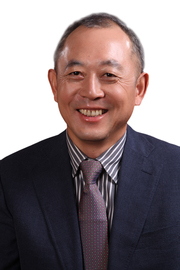 Prof. Deli Chen
Professor of Soil Science, The University of Melbourne, Australia
---
Speech Title: Pursuing sustainable nitrogen management through multi-disciplinary research
Abstract: More than half of the global population is nourished by crops grown with synthetic nitrogen (N) fertilizers, while about half of the applied N is lost to the environment, causing air and water pollution, climate change, human heath damage and biodiversity loss. Food demand will continue to increase in the next 25 years under growing pressure of population increase and diet change (more animal protein). Consequently, more N will be required boost crop yield. In Australia, the N fertiliser is the largest input cost for the farmers, $2.5-3.0bn p.a., responsible for ~5% of total greenhouse gas (GHG) emissions and contaminates waterways, such as the Great Barrier Reef.

The global and Australian challenge of achieving food security with minimal ecosystem degradation and human health impacts hinges on sustainable N management, which goes beyond farm level and requires concerted efforts from a range of disciplinaries. Our interdisciplinary research places Australia at the forefront of global N management research, which includes (i) identifying and quantifying pathways of N losses and improving efficiencies of N fertilisers; (ii) agroecosystem modelling and decision support systems for optimal irrigation and fertiliser management; (iii) measuring, modelling and mitigating GHG emissions from land sources; (iv) developing new methodology and materials to mitigate NH3 loss from intensive feedlots; and (v) developing N index/credit system and societal cost and benefit of N use in agriculture.
Biography: Professor Deli Chen is an eminent soil scientist and internationally recognised authority on the efficiency of nitrogen fertiliser use and its impact on global food security, the environment and climate change. His novel techniques to measure soil nitrogen transformations have led to increased crop productivity while minimising environmental damage. He has developed high efficiency nitrogen fertilisers, and formulated strategies to mitigate greenhouse gas emissions from crop and livestock systems. These achievements have transformed agro-environmental sciences and his innovations on nitrogen and agricultural land management have been taken up by industry and governments, both Australian and overseas. Professor Deli Chen has supervised 25 PhD students and 18 post docs, and has been recognised by UM as a Redmond Barry Distinguished Professor for his outstanding capacity in leading and managing large research initiatives both nationally and internationally. His research on N management in agroecosystems has been recognised in high impact journals such as Nature, Nature Communications, Nature Food, PNAS and Global Environmental. Over the last 23 years the reputation of his research group, and close collaboration with both Australian and international colleagues, has resulted in the award of national and international competitive research funding totalling over A$50 million.