Invited Speakers
---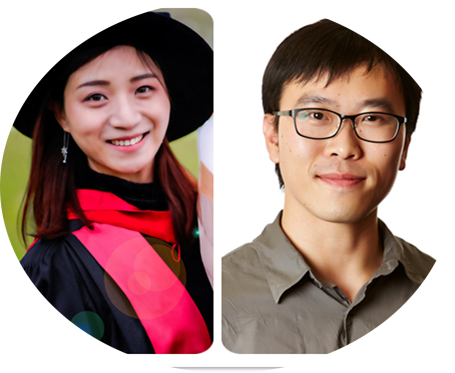 Abstract: Reactive nitrogen (Nr) is essential for agricultural production and human nutrition, but also leads to pollution. Nr pollution induced by the agro-food systems are the result of millions of diverse producers/products worldwide produced under vastly different climates, soils and agronomic management. To identify effective solutions under this heterogeneity, we present a methodological framework to build evidence-based nitrogen (N) indexes for agro-food systems at varying levels of detail and complexity. It allows comprehensive assessment of Nr loss for individual food items, a robust prediction of associated environmental and socioeconomic impacts for less polluting, more profitable, and thus more sustainable agro-food systems.

Keywords: Reactive nitrogen, agroecosystems, evidence-based indexes

---
Dr. Surendran Udayar Pillai
Senior Scientist & Head, Land and Water Management Research Group, Centre for Water Resource Management (CWRDM), India
---
Speech Title:
Precision agriculture using HYDRUS based Drip irrigationschedulingand fertigation for improving water productivity and sustainable crop production
Abstract: Different nutrient application levels on okra's (Abelmoschusesculentus) growth and yield under drip fertigationwas evaluated with an field experiment. Results showed that drip fertigation resulted in an increase in okra's yield by 142% compared to surface flood (channel) irrigation and that this increase was statistically significant.An increase in nutrient applications above a recommended dose of fertilizers also significantly improved the yield by up to 100%. TheHYDRUS model was calibrated and validated using the experimental data and statistical tools such as RMSE, AE, CV, and R2. The volumetric soil water contents calculated using the HYDRUS model showed a good match with values measured at different horizontal and vertical distances from theemitter. The results also confirmed that soil water contents under drip irrigation were uniformly distributed within the root zone (i.e., 45 cm both vertically and horizontally from the plants). However, soil water contents were relatively low and showed larger variations within the plants' root zone under flood irrigation. Irrigation scheduling was simulated for the demonstration plots using the calibrated HYDRUS model for their respective soil conditions and validated with field observed soil water contents. An application of nutrients through drip fertigation improved crop yields in all demonstration plots, and an increase in yield over the control (flood irrigation) was noticed.The benefit-cost ratio of drip fertigation for demonstration plots ranged from 2.05 to 3.50 for selected crops.Our study highlights that the adoption of drip fertigation with proper irrigation and nutrient scheduling (evaluated using HYDRUS) increases selected crop productivity and ensures higher efficiency of water, nutrients, soil fertility, environment sustainability, and profitable farming in Kerala.

---
More details will be updated...